In searching for this favorite five listing, I kept dreaming about my own personal renovation goals: kitchen and bathrooms (of course) Both of these rooms can point us to our first favorite:
TILE If you haven't already noticed, the tile game has really stepped up! Whether you are going for a classic subway, hexagon, or a patterned cement (to name a few), the materials and combinations are endless. It really lends the opportunity to express some personal flair in a fun new way! Here is a sneak peek at the use of tile in a current Sara Godfrey Design Renovation:
Some others to look out for: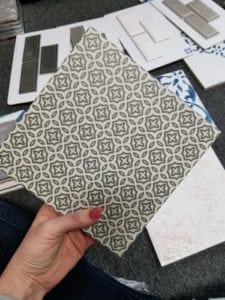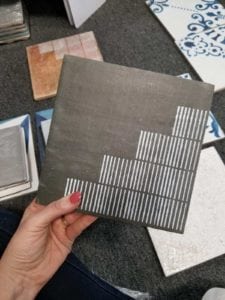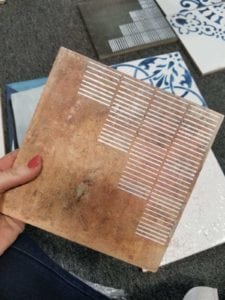 2. When looking to style your home, there are some simple ways to add your personality with minimal holes in your wall. We are currently loving picture ledges. This versatile wall decor can help you fill a large space, and allow for ever-changing seasonal and personal decor pieces.
I love the use of multiple items on this ledge. If you're feeling extra creative, follow the link to the tutorial on how to build this ledge! The Merry Thought-DIY Picture Ledge
3. There is so much beauty in the changing of seasons whether anticipating that first leaf to fall, snowflake to drop, or bud to blossom. But, can we all agree that these changes can bring some undesired skin changes as well! This week's favorite beauty product comes from the local company Raw. Products. Their Heal balm has become a necessity in my household! It is such a versatile product and safe for kids as well! I continue to be amazed at its truly HEAL-ing power. This is really a company to watch for and I can't wait to try more of their skincare!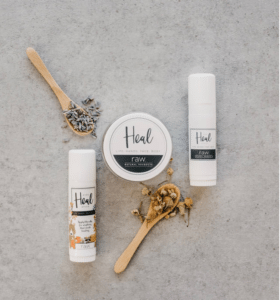 4. It is so amusing to watch fashion trends cycle in and out, and currently, the thing that I'm not sad about returning is backpacks! And thank goodness they came back with style. I love a good handbag but there are those days where the convenience and comfort of a backpack cannot be beat!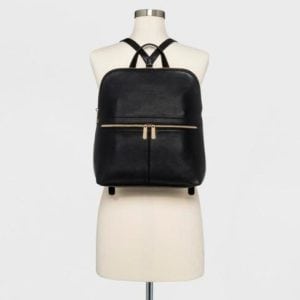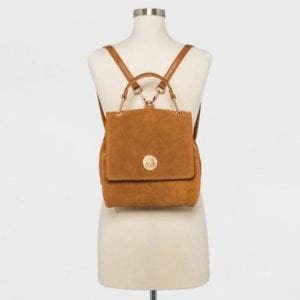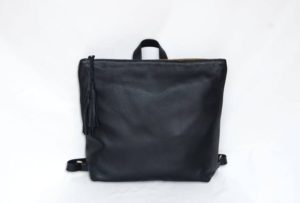 The first 2 can be found at Target here andhere. The 3rd I found on Etsy  here. I just love its simple and clean design.
5. The last thing I can't get enough of this week (and past month) is breathing in that fresh air! And why not just make your outdoor spaces stylish as well! I love how Chris Loves Julia truly turned their space into an extension of their home. It looks so good, I can hardly believe it is outside! Follow along with them as they are finishing up a master bath renovation. You can read through how they designed this space here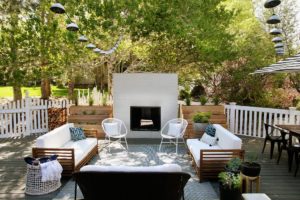 Can I just sit here by the fire all.night.long! Follow the link to more outdoor inspiration! 18 Fire Pit Ideas For Your Backyard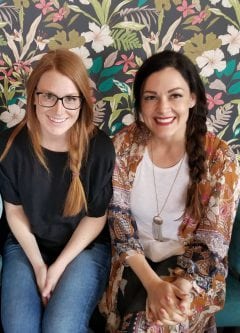 That's all for this listing! Thanks for following along.
Jacque Nohl
Assistant Designer
Sara Godfrey Design