Welcome back! Today we would like to show you an example of what we call a "Collected look" Gone are the days to go in to a store and buy every coordinating piece in a collection. Today we shopped one online store, France & Son, to show you can have a one stop shop, but everything does not have to match. This is our favorite way to design your spaces where we get to gather pieces from different design styles, curating a story in your home. We like to mix textures, while still being disciplined in the amount of  finishes we add. We hope you enjoy this "moody living room" design.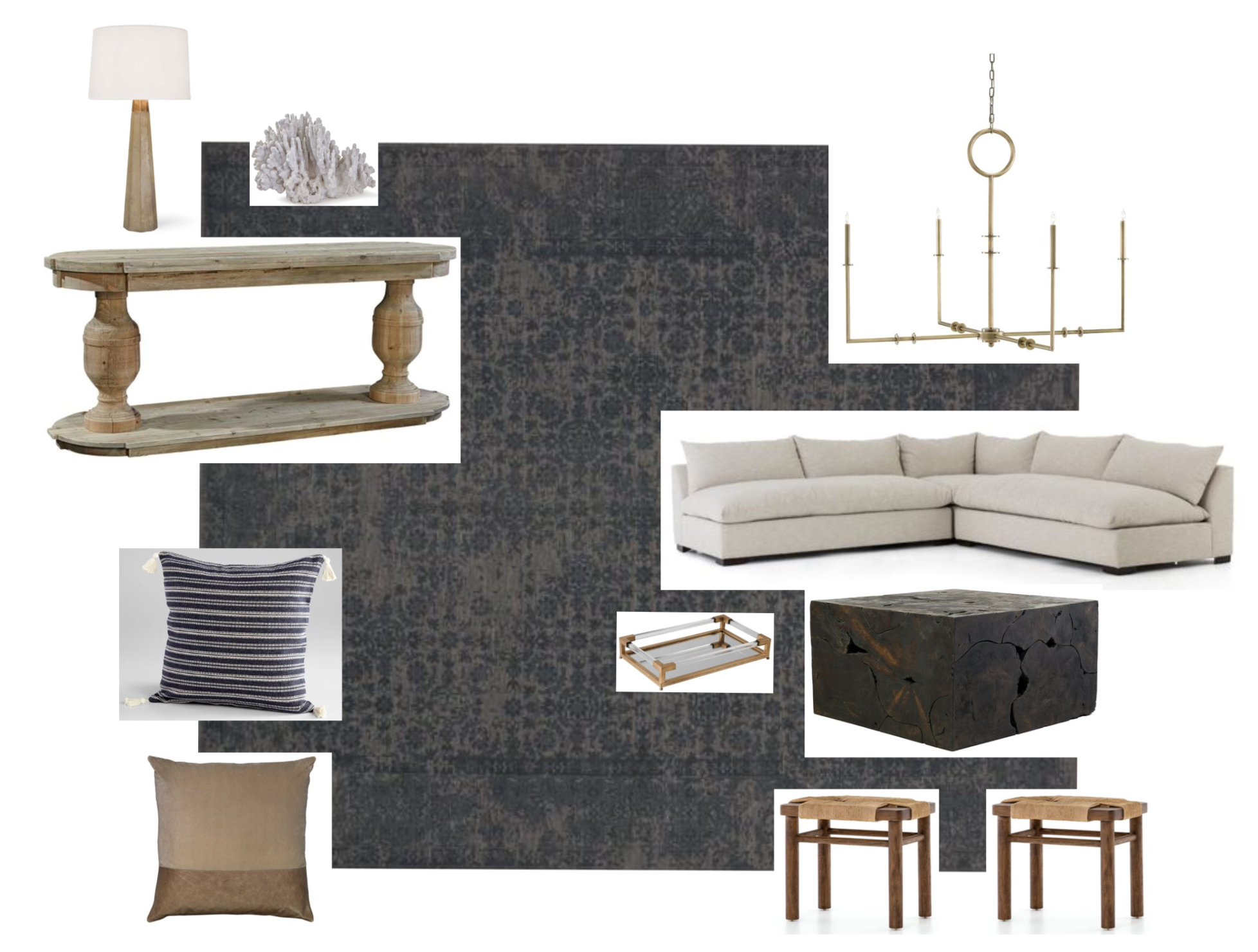 You'll notice that no one piece is the same. I love how this burned teak coffee table anchors the space, and gives the ability to pull other wood tones for the stools and console table. One of our favorite things to incorporate for extra seating are ottomans as they don't interrupt your eye line and can be tucked away when not used. Lastly, we love a hanging chandelier over a seating space (if you have the ceiling height) and then layer additional lighting as needed.
Check back for for more inspiration and transformations from Sara Godrey Design!