The holiday season is officially here with Thanksgiving coming up this week! If you are lucky enough to be hosting this year, you are already tackling your to-do list of grocery shopping and house prepping. Something that is at times overlooked but can be a simple task is a beautiful table setting! Now, no matter what the table looks like, the meal will be delicious, and the company enjoyable. But at Sara Godfrey Design, we believe in creating a beautiful space for you and your guests to enjoy! We hope you leave this post inspired to create something you love!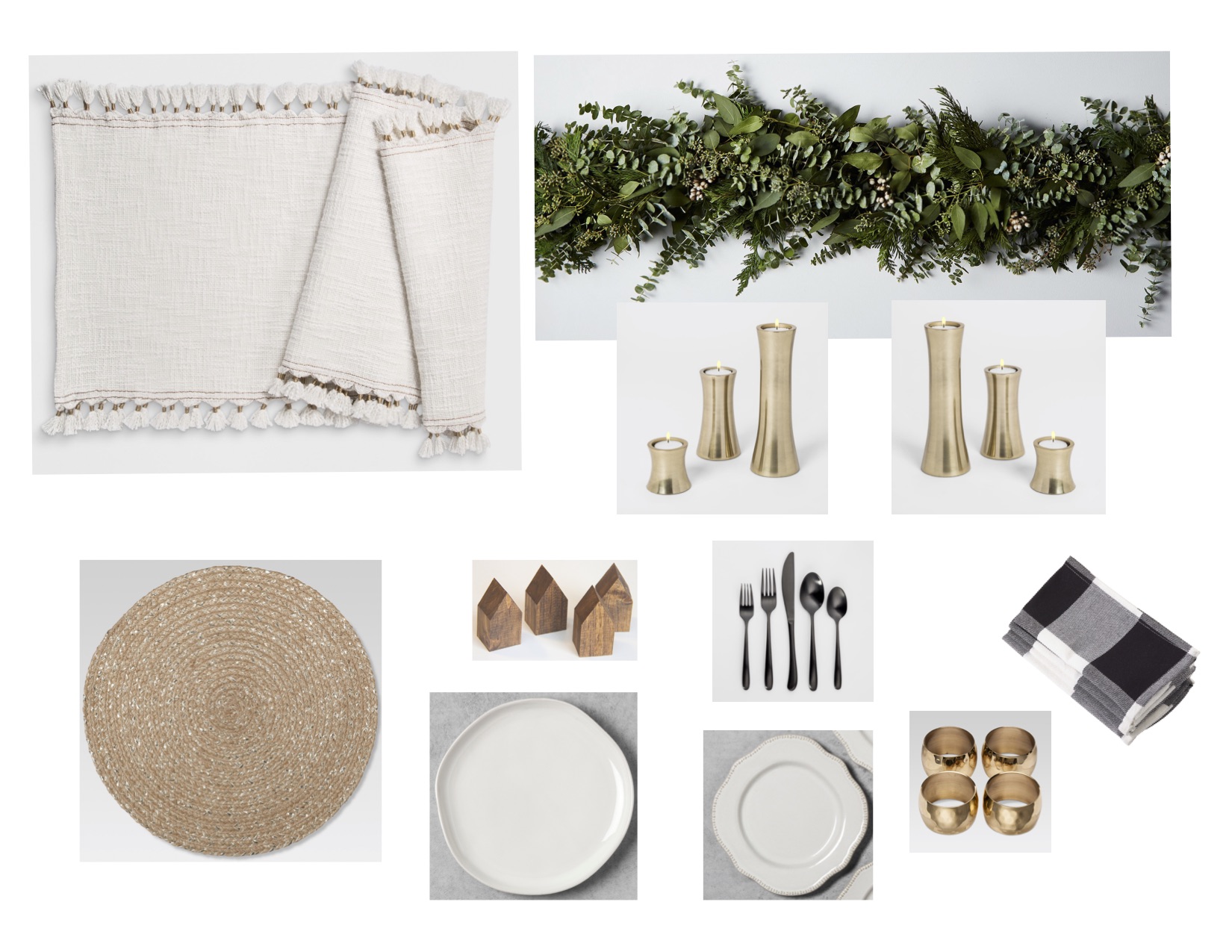 We stuck to a simple yet elegant color palette of black and white, with rich greens and subtle metallics. We suggest using your normal dinner plate and dress it up by layering a plate with a different shape. We love including a fabric napkin that can easily be washed and reused. The addition of a napkin ring helps to make it complete without having to take the time with fancy folds, and can be something store bought or as simple as a beautiful bow of twine.  We love that the greens can transition into Christmas where you can add in red or white berries.
If you don't already have greens on hand, we have included a simple DIY greens centerpiece that can be real or faux materials.
Lastly, a nice touch to help guests feel welcome is to include a little place card holder. So when dinner is ready, everyone can find their seats without fumbling to find a spot. This is also something that can easily be made yourself from a board, or even logs from your backyard.
Be sure to follow along with us this holiday season, as we continue to get in the spirit with more decor and gift ideas! As always, contact us at SARA GODFREY DESIGN to help you love your home!