Thanks for joining us for another grouping of our current favorites! Fall has officially arrived, and with the change of seasons comes a personal desire to clean, organize, and freshen up spaces directing the theme for this post. This is definitely something that can be done without buying anything, but with all the great new styles out there it's fun to find some new pieces either as replacement or a fresh new accent. Follow along to see some of our favorite current trends for your home, specifically your living space.
Our top favorites right now, and will be for a while, are Kilm rugs also know as Turkish/Persian/Oriental rugs. We love that you usually do not see any 2 the same and are dreaming of going to a custom showing of these truly unique pieces. We love that they can come in a huge variety of color tones and patterns and can meet you where you are at in your style.
A resurgent trend we are seeing all over is caned furniture. If you aren't lucky enough to find a thrifted piece in great condition, the good news is that so many companies are re-creating this look in some really great designs. Below I found a modern twist on this more traditional vintage style with the pictured accent chair.
Another favorite right now is mixing textures and fabrics in our designs. We are happy to see the return of velvet and when paired with woven and leathers the comfort and style cannot be beat. Keep your eyes out for mixed material pillows, including the addition of leather.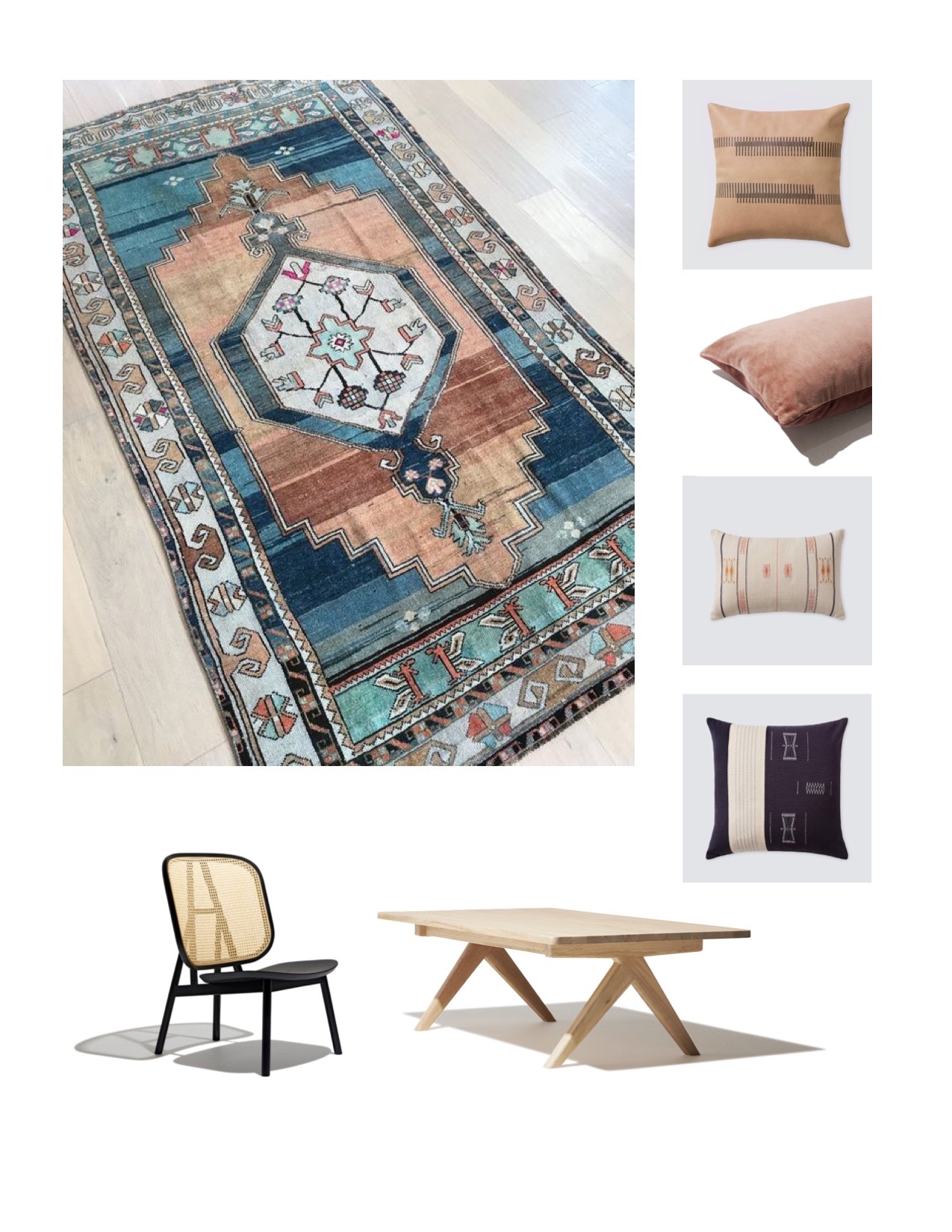 We are just waiting for the perfect moment to incorporate a beaded chandelier into a design. A layered, texture look is something we love creating at Sara Godfrey Design and a beaded chandelier meets both needs!
Our long time favorite of incorporating greens and plant life into spaces is not going anywhere. We love the modern presentation of those muted nature prints below. We always incorporate a potted plant, succulent or tree into every space we design. We love mixing materials and styles and the planters pictured below are our top picks this week!
Don't forget to add throw blankets over your armchair, couch or in a basket on the side, especially for these colder nights. Yet another way to coordinate your color tones and add in more texture.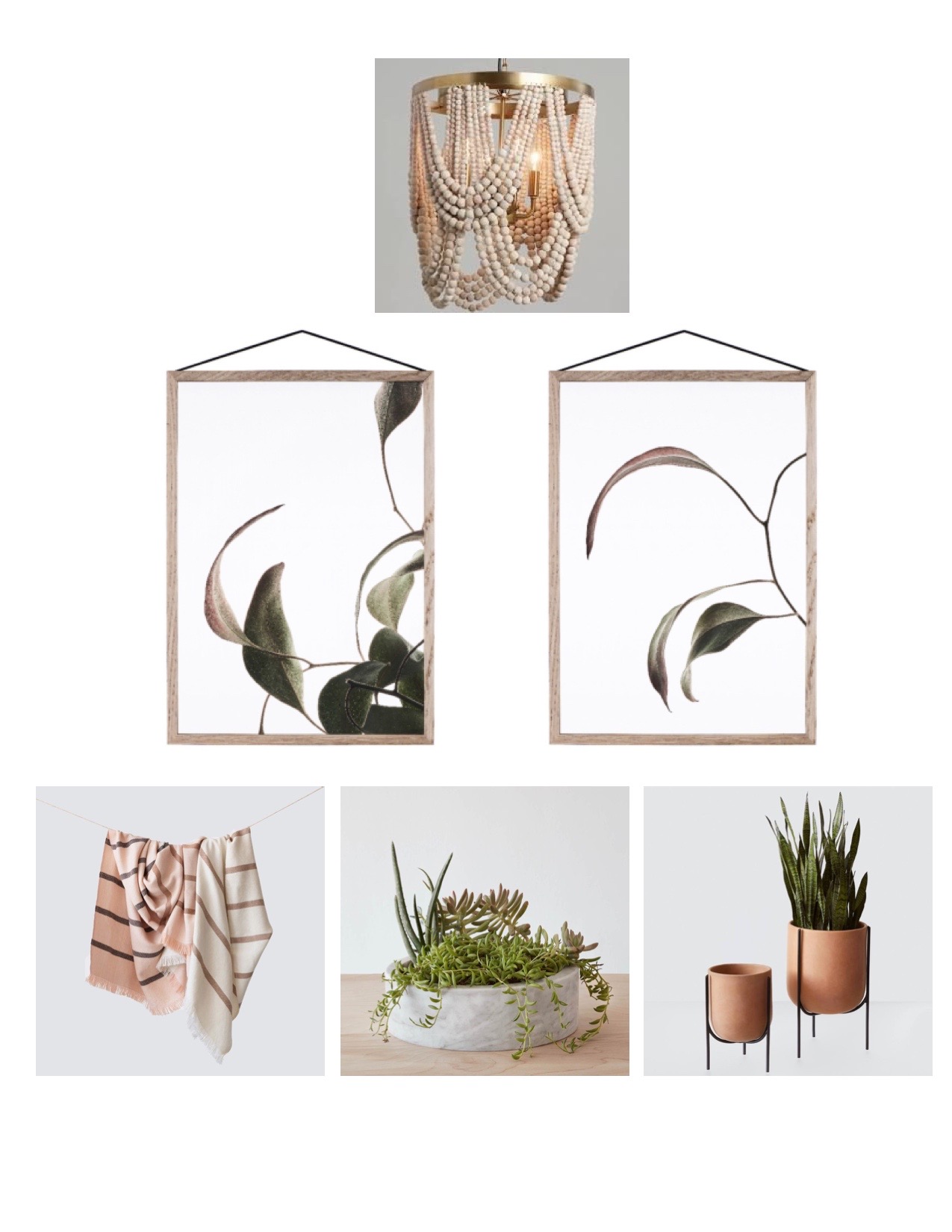 We hope you have enjoyed our tips and design scheme and that you find some inspiration for your own fall refresh! Stay tuned for more design tips and before and afters from SARA GODFREY DESIGN!